Home, About, Programs & Publications, Members, Affiliations , Virtual Museum
Bea Ball Founder
Interested in becoming a member? CLICK HERE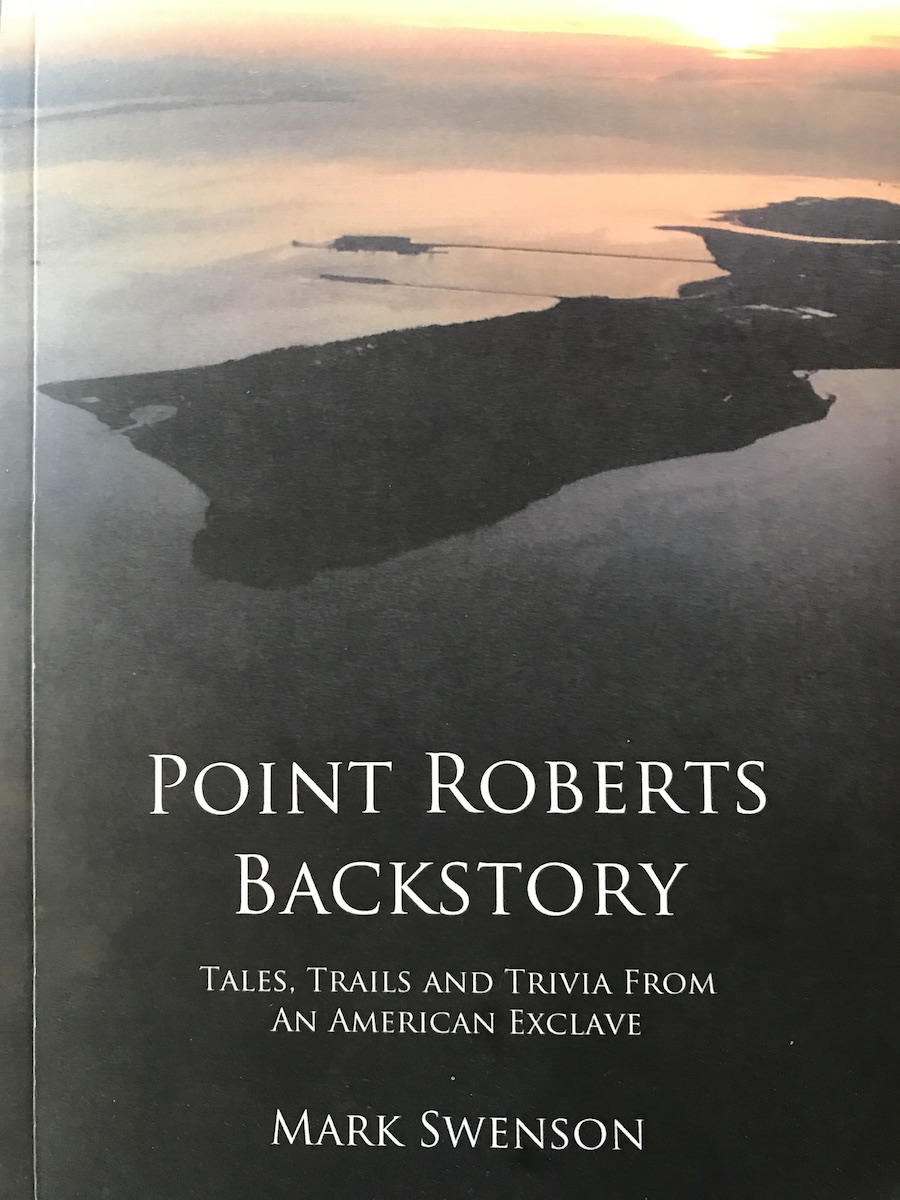 Point Roberts Backstory: A New Book About Point Roberts BUY THE BOOK
Personal Tours of Point Roberts TAKE A TOUR
Watch the Video
—————————————————————-
*Arne Cleveland has put a large amount of time and expense into making us an organization that has a legal foundation. This is a tremendous step forward for the Birch Bay Historical Society. Among other things this means we can have a bank account, collect dues, do fundraising and many other things.
*Our meetings will just be small groups for the time being. Let's try this: I will send out an email to the group. All our email will be shared with one another. If you want to be in the loop of this historical society, email to me at cshop@birchbay.net.
History is a story we tell about ourselves and our past and where we hope to go in the future. I am always amazed how the history of one area relates to another and how one time relates to another. I am also amazed how we fight and fuss over what happened in the past and what is important and what is not important. We can't even agree on today's events.
Here is a link a Wall Street Journals opinion piece on George Washington's Birthday and the Battle for History. You may need to view it at a public library to read it. WSJ George Washington
April Meeting Experiment email
https://cshopcandy.com/test/
Feb. 3rd. Meeting
Covered Feb.3 Rundown of the last meeting.
Covered Feb 3. Birch Bay Historical Society as an incorporated group.
Covered Feb 3. Birch Bay Historical Society as a 501c3.
Covered Feb 3. Pat will show and pass out paper replicas of Blaine's Wooden Nickel.
Covered Feb 3. Discussion on Blaine forming a group and how we can help.
March 3rd. Meeting
1. Cover events of the last meeting.
2. Kathy will show her presentation on Gorden Sullivan's reed organ.
3. Sharing of Blaine Banner's newspaper stash that has been placed in the care of the Birch Bay Historical Society.
4. Report on the History at School Project.
5. Discussion on planned history presentation for Wings Over Water event.
8. A clumsy demonstration on the use of a smartphone for recording people's historical stories.
Our next meeting pf the Birch Bay Historical Society will be 5:30 to 7:300 at the Blaine Public Library. We are helping people from Blaine start their own group.
If you get a chance to read the article posted the bottom of he blog. You will find it gives some interesting insights to Columbus Day.

Bring any ideas you have. I have an idea for fund raising.
Our goal is to put the Birch Bay Historical Society together. Bring your stories. Bring your photos. Bring your desires. We will see what the possibilities are.
History links we are working on
Current Members (no particular order)
Pam Cook
Jerry Stege
Arne Cleveland 360-371-2709
Bea Ball 206-660-7161
Gene Quin
Roselyn Gosch 360-720142
Kathy McDevitt 360-746-1446 mcdevk@hotmail.com
Wendy White
Dan During 360-927-2142
Patrick Alesse 360-371-2070
Kathy Cleveland
Richard Freeman 360-305-2761
Jim Zell 360-239-1028, jimzellwa3@gmail.com 360
Carol Richard 206-795-3289
Carol 425-327-7252 has dog
Jack Lauman 371-7277
Jim Cheatle 206-465-9516
Tom Richard 206-371-0142
Kelly Blaksly 4653 Guidemaridian Bellingham 98236 360-296-1805
Kelly BLAKESLEY
Wane Diaz 360-223-2726
Connie Taylor 360-927-6624
Jeff Grimes 360-920-0004
Ken Koch 805-794-8665 1313krk@gmail.com
Bruce Langley
Kelvan Barton kelvin@ilovecottages.com
Blaine Historical Society
Jim Zell, jimzeellwa3@gmail.com, 1 360 332 3402
Carroll Soloman cjsolomanv07@telus.net
Brian Soloman brsolo@telus.net
Ali Siville aliawilson0@gmail.com
Shirley Sell shirleysell@hotmail.com
Sunny Brown sunnyalice@comcast.net
Kathy Rensskers renskersk48@yahoo.com
Online Resources
The free online encyclopedia of Washington state history

Birch Bay Post Office opens on February 24, 1881. – HistoryLink.org –
https://historylink.org/File/10995